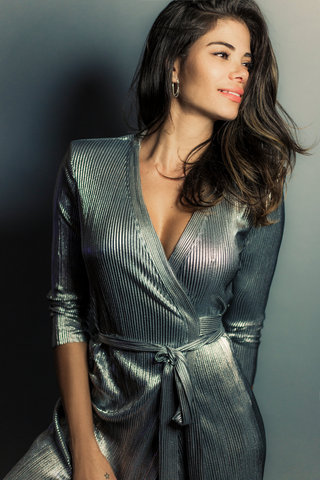 Ever since early childhood, Lina Rodriguez loved playing pageants and dress up with her cousins. Growing up, Lina's natural skill for fashion and beauty were undeniable, and always knew her calling was in the entertainment industry. Lina's mother was a hairdresser and makeup artist in which was a big influence in her life. In her early 20's, Lina opened a salon for her mother. In order, to become more involved in the salon, she began to take make up artistry classes and got certified.
Lina quickly discovered her passion and love for fashion, so she joined
AI
Miami International University of Art & Design. Once obtaining her Bachelors of Arts in Fashion Merchandising, she started her career as a Fashion Stylist based out of
NYC
and Miami. She has worked with a wide range of clients world wide for companies such as Venus, Amazon, Macy's, Burlington Coat Factory, Nikon, Bon prix, Penti, LaCoste, Police Eyewear, Cohen's Eyewear, Budweiser, Justice, Chico's, Walmart,
MTV
and much more. Lina has also participated in numerous fashion shows and assisted John Martinez, Fashion Show Producer, in Oscar de la Renta collections for Fashion Week
NYC
.
Lina's portfolio includes fashion editorials, advertising, music videos, runway and TV shows. She has been on tour with artist J Balvin and has been lead stylist at the TV show
LA VOZ
. Her sense of style is versatile combining modern street style with a twist of her own eclectic, rocker, and hippie chic. Lina's creative vision merges from edgy to classy and sophisticated. She's an innovated stylist that pays close attention to detail; works well under pressure, and always has a positive attitude.
Lina's studies and research continues as she is certified Image Consultant. She can evaluate and define body types, identify client's color temperature, value, and saturation to uncover client's authentic style, personality, and style mantra. She also conducts personal shopping services and closet audits.